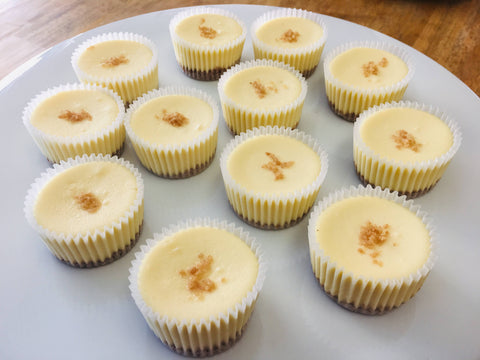 Classic Original Mini Cheesecakes - 1 Dozen
Our Classic Original cheesecakes with a hint of fresh lemon juice, baked on our from-scratch graham cracker cookie crust. ( 12 minis) Portion Size: 2 Bites.
*Treat someone by making it a gift! We'll add a tissue-filled glossy tote with a notecard for your special greeting!