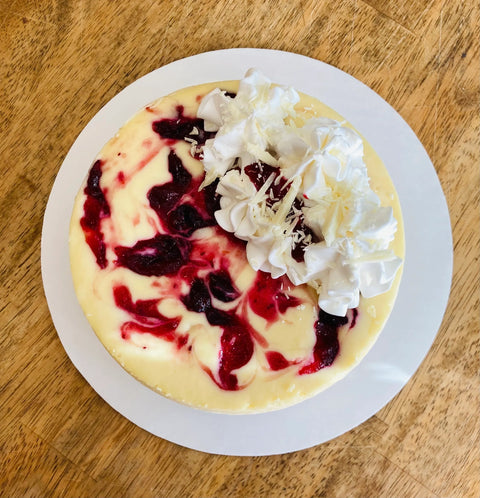 Cranberry Swirl-White Chocolate Hazelnut Cheesecake
72 hrs required
A bright and festive addition to your holiday table. We fold premium white chocolate into our vanilla recipe with a touch of hazelnut liqueur then swirl our freshly made cranberry compote and bake on a hazelnut shortbread crust.
6" serves 6 5.5 oz slices
9" serves 12 5.5oz slices
This is a made-to-order cheesecake and requires minimum 72hrs.