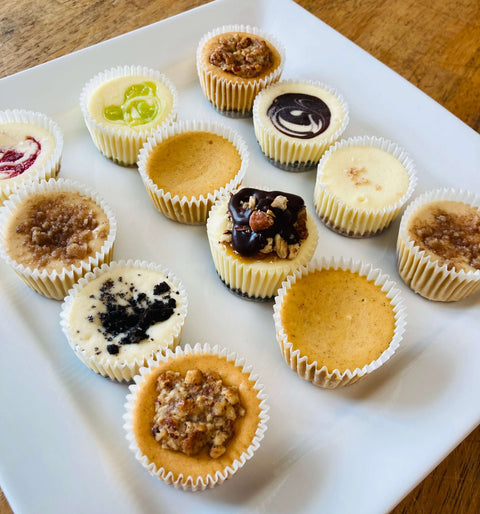 Marie's Signature & Fall Mini Cheesecake Sampler - 1 Dozen
Savor the Season with the best of Fall flavors and signature classics!
Marie's choice sampler of our Signature & Fall Cheesecake Collections includes 9 flavors:  Classic, Strawberry Swirl, Marbled Key Lime, Marbled Ganache, Chunky Oreo, Turtle, Spiced Pumpkin, Apple Streusel Pie, and Sweet Potato-Pecan,   all in a one-dozen assortment.
Portion Size: 2 Bites.