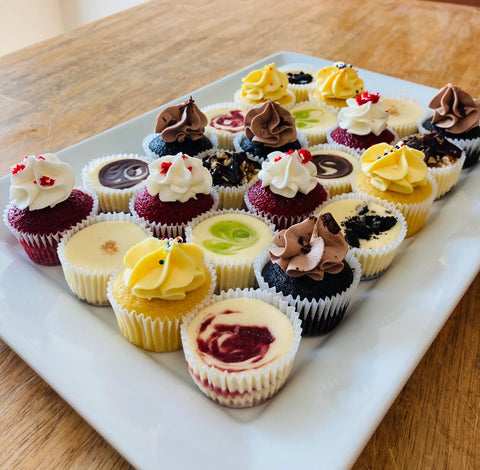 Mini Cheesecakes & Mini CupCakes - 2 Dozen
Experience the best of both worlds with our delightful pairing of Mini Cheesecakes and Mini Cupcakes—a perfect addition to your celebrations or a thoughtful hostess gift!
Indulge in a dozen assorted mini cheesecakes from our Signature Collection, featuring a medley of our most popular flavors. Complementing this ensemble is another dozen of our Mini Cupcake Trio, showcasing red velvet, yellow, and chocolate cupcakes.
Elevate your occasions with this delightful duo—order now to add a touch of sweetness to your celebrations!
Portion size:  2 bites